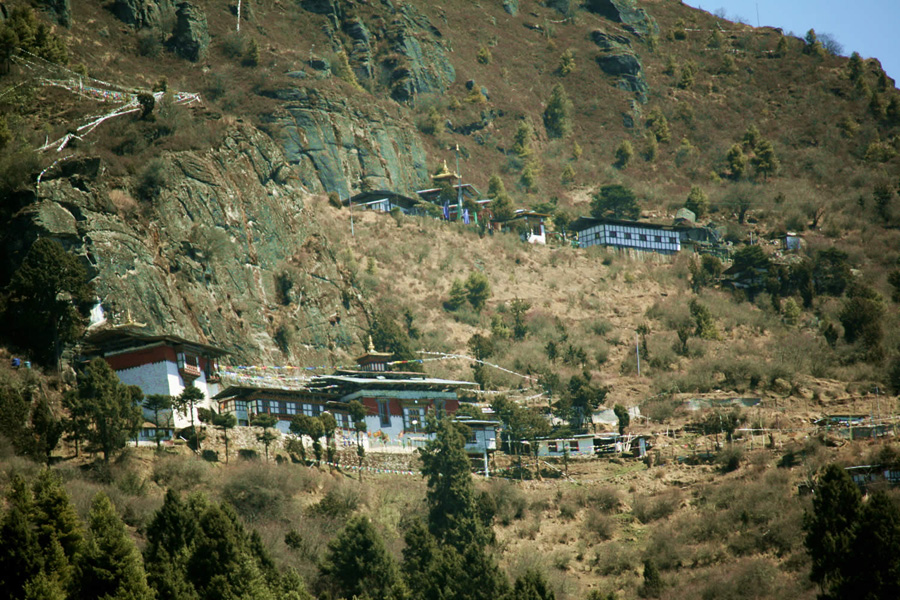 Tharpaling' or the place of liberation is located on the face of a hillock overlooking the villages of Chumey and Gaytsa in Bumthang. It is about an hour's drive through a dirt road which winds up from the village of Gaytsa.
Gyalwa Longchen Rabjampa, a 14th century Tibetan master visited Tharpaling and preached a dharma called Yodsel Dorji Nyingpo. In the course of his teaching he liberated many followers and gradually the place to be known as 'Tharpaling' or the place of liberation.
Later, the Lhakhang lay in ruins and its significance belittled for centuries. In the beginning of the 20th century, King Ugyen Wangchuck and the great saint Tokden Shakya Shiri restored the Lhakhang and established a retreat centre with 13 practitioners. Thereafter, a Buddhist scholar named Kuentop upgraded the centre to a monastic institution followed by further redevelopment, creating and important monastic body of Kagyu and Nyingma sects of Buddhism.